A visit to one of the oldest public libraries and art galleries in the world. The discovery of ancient manuscripts, unknown works of the greatest painters, curiosities and anecdotes of Leonardo, Cavavaggio, Brueghel, Titian, Raphael ...
If you love art, would you ever miss the occasion to see humanity's greatest masterpieces?
Continue reading and watching
Let us present our project for the film about
Leonardo da Vinci, Caravaggio, Raphael...
and the VENERANDA BIBLIOTECA AMBROSIANA IN MILAN
In order to give you an idea of the marvels featured within the Venerabile Biblioteca Ambrosiana, what follows is a short itinerary, both playful and vivacious, aiming to illustrate the various halls of the Library, as well as the artworks they contain.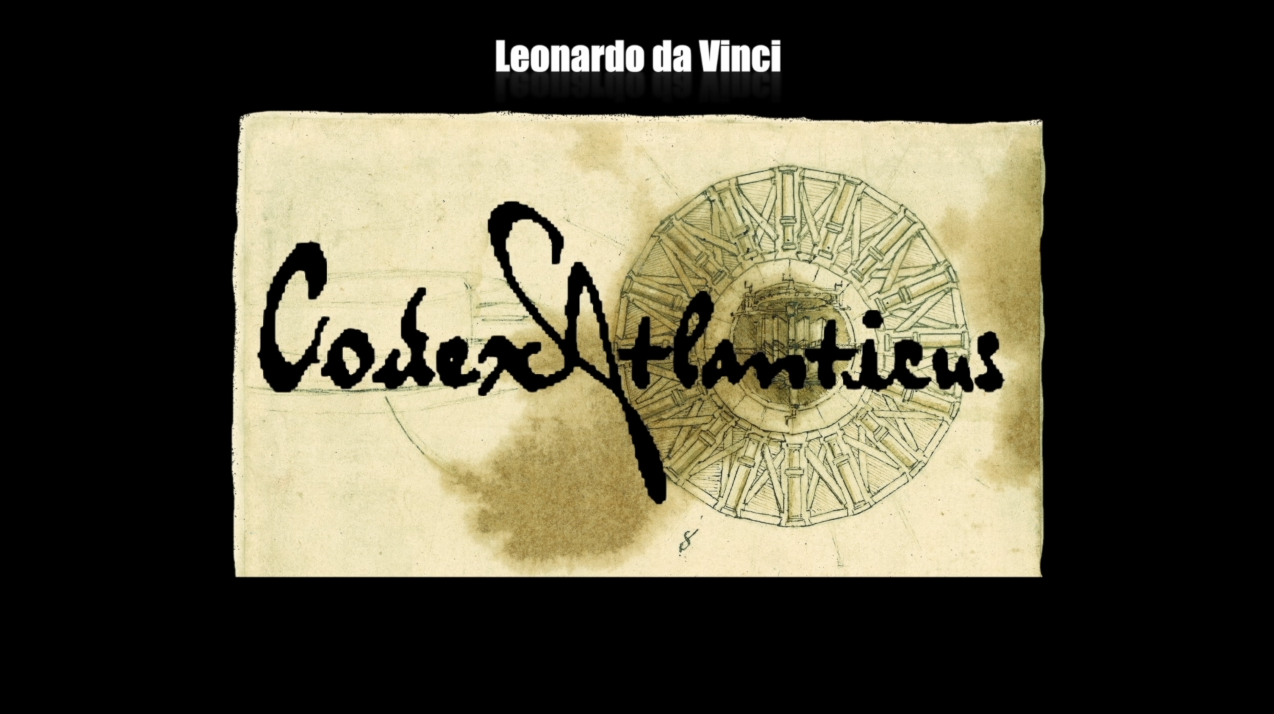 Would you like to know more?

This was the first private collection ever to be opened to the public, at the beginning of the XVII century.
It features unique artworks amongst the most important created in the history of humanity: including*:
The Codex Atlanticus by Leonardo da Vinci
The basket of fruit by Caravaggio
The Cartoon of The School of Athens by Raphael
Where is the Library?

The Veneranda Biblioteca Ambrosiana is located in Milan, Italy, in the exact center of the city, as established by ancient Romans. The construction dates of the many levels of the edifice vary from pre-Roman times to post-Second World War reconstructions.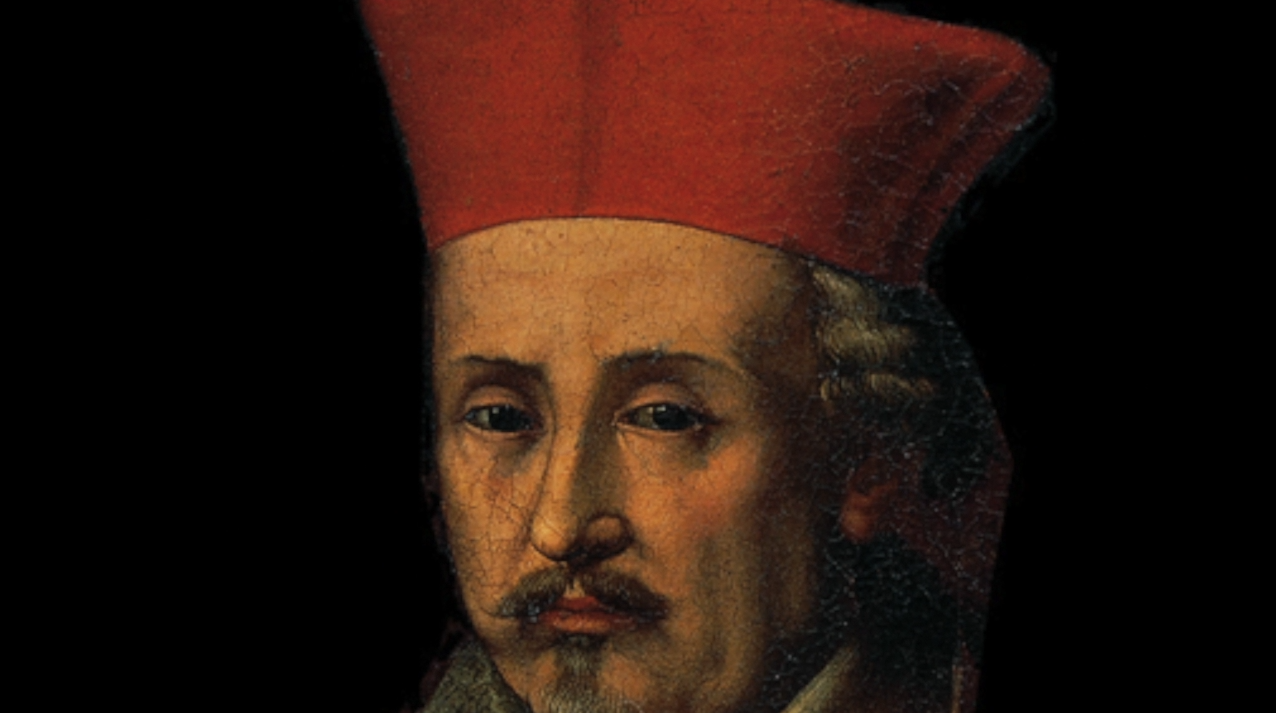 Who founded it?
Federico Borromeo (1564-1632), cardinal of Milan, cousin of Saint Charles, well-known due to his presence amongst the characters of the Promessi sposi by Alessandro Manzoni.
The descendant of a rich and noble family, Federico, a powerful and wealthy bishop, studious and passionate with regards to beautiful and unique things, sent his collaborators
to all those lands (in both the Middle and Far East), both famous and unknown, featuring ancient customs, to seek out the rarest and most precious artworks (codes, parchments, paintings, objects) so that they could be taken back to Milan and become well-known in the western world.
In 1609 his collection was amongst the greatest and richest in Europe. He decided to open it to the public, therefore revealing its treasures to the world.
Why a film?
Shot in the halls of the museum, the film will illustrate Federico's original collection, and his very own words will guide the viewer upon a journey amongst these artworks, within his great effort and dream. He will narrate of the adventurous vicissitudes to obtain a precious code, and of the immense diplomatic workings to come into possession of works by Leonardo, Brueghel, Caravaggio and Titian. He will also tell us about the poet Pietro Bembo, and Lucrezia Borgia, a Renaissance noblewoman, whose wisp of blonde hair many come to admire in the Library.
You will encounter events, narrations and stories, while high definition technology will produce beautiful images of the marvels of the collection, so that they may enter your homes and each of you may in turn enter the Ambrosiana Library.
We intend to produce this film in collaboration with the public of the arts, which knows how to appreciate and enhance, with its interest, the works of all artists, ancient or modern, whose value is absolute within the history of art and culture.
These artworks are collected in the museum, where often, due to lack of time, or due to excessive physical distance or closeness, we are not capable of admiring them, of allowing them to enter our lives and generate surprise, pleasure and satisfaction.
With this film, we see that they may enter your tablet, telephone, television set or cinema. However, you too can enter the film, with your contribution and your name, in the opening or ending credits. Whether you are citizens of any city of the globe, a public or private institution, a company or a firm, your name in this film will demonstrate that you care about the most beautiful things humanity has to offer, those that will never go lost and will be observed by our descendants for thousands of years to come.
The Veneranda Biblioteca Ambrosiana in Milan includes humanity in its entirety. After all, the ambition of its founder was to give each and every traveler and citizen the opportunity to observe the marvelous art created by a few immortal artists, from East to West, North to South, across all five continents of our earth.
In this film, we narrate and show the most beautiful and precious things, as well as the most particular and distant ones, and we invite you to come to Milan, at least once, to fully enjoy these marvels.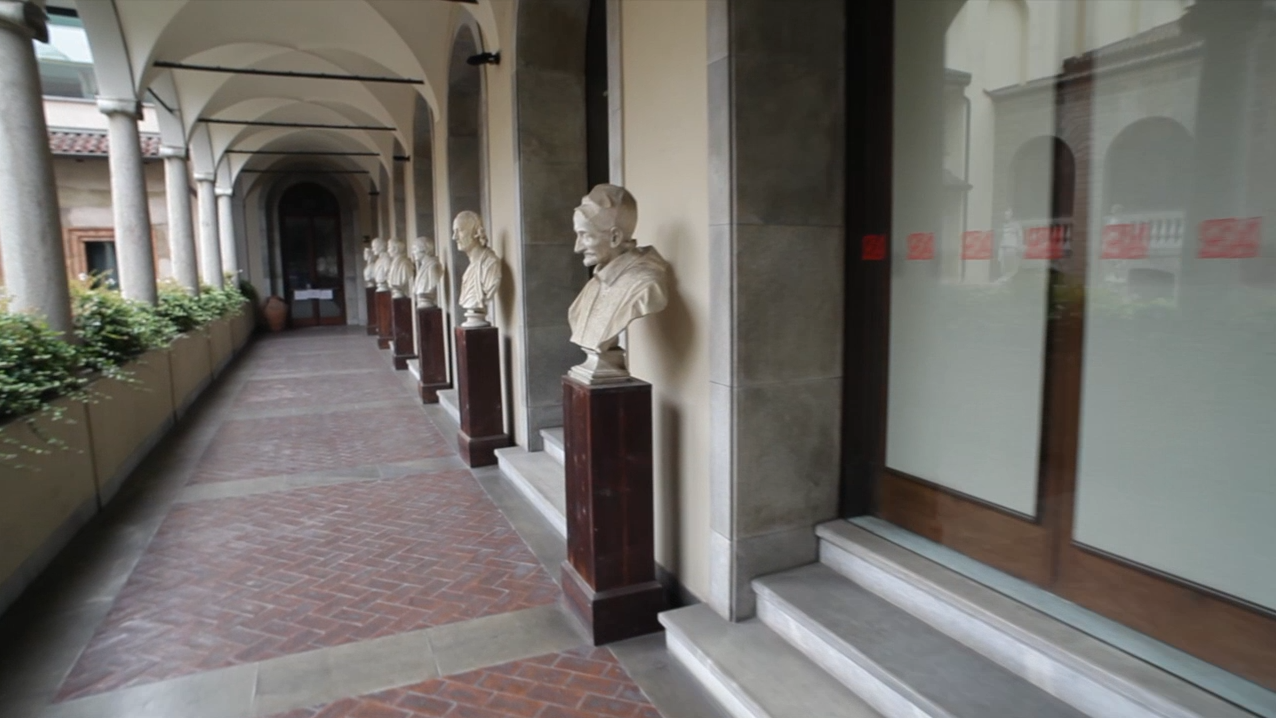 The producer
IL CLUB DI MILANO is a not-for-profit cultural association. Its mission is to promote the city of Milan by producing books, films, researches and audio products centered upon important figures for the city's art, culture and history, for its fashion and design, and for its most famous monuments. Each of our projects aims to reconstruct texts and their interpretation, as well as towards the production of internationally distributed works. http://ilclubdimilano.org
The director


The film is directed by researcher Fabiola Giancotti. She has written and edited many books on art. She has also published an articulate research on Saint Charles Borromeo (book, audio and film, Milan 2010). She has directed the following films: La rivoluzione di Malevic (16', 2004); Piet Mondrian. La realtà dell'astrazione (16', 2006); San Carlo Borromeo. Giornale di viaggio. Milano 1565-1584 (40', 2011).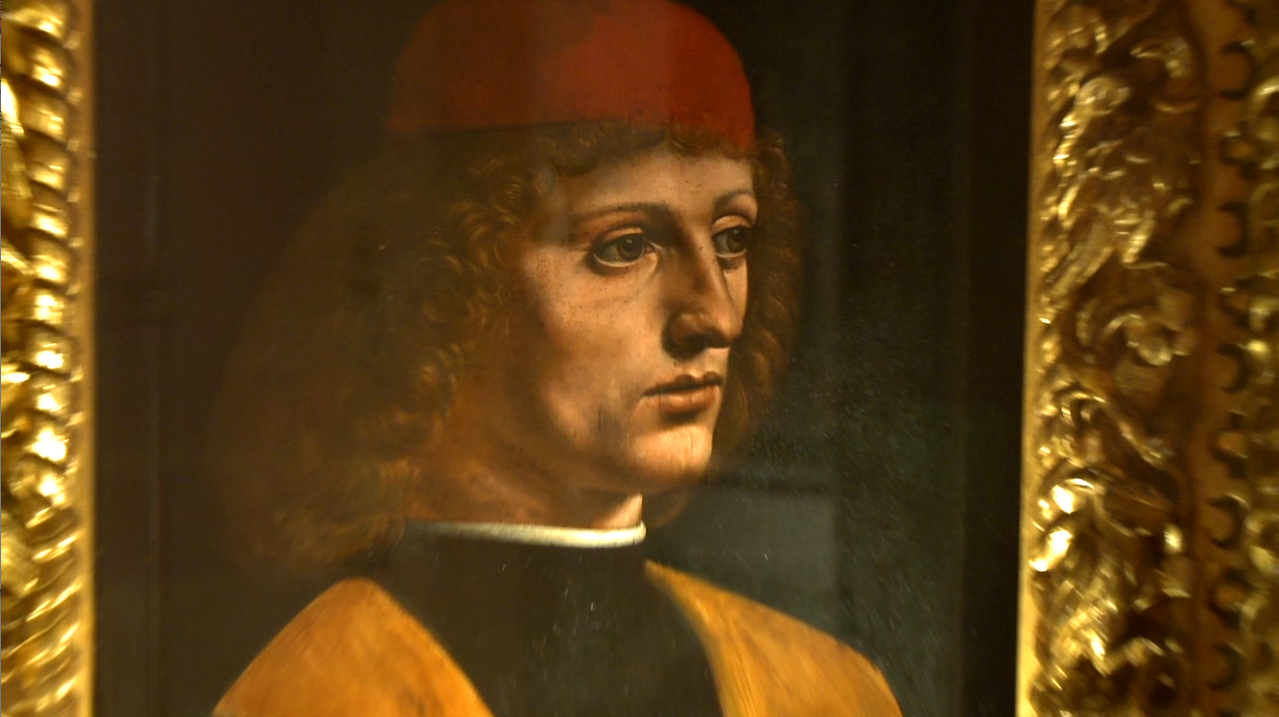 Credits
IL CLUB DI MILANO
Un film di FABIOLA GIANCOTTI
© Images VENERANDA BIBLIOTECA AMBROSIANA
Filming and editing JOLLY MASTER
Communication and external relations DONATELLA LANZENI
Running time Circa 40 minutes
Languages English, French, Italian, Spanish, German, Russian, Chinese, Hindi, Japanese. Further languages featured in the subtitles options.
Formats Bluray, HD, DVD, and digital download
Distribution Worldwide
Each contributor will be invited to the special reception for the official presentation. Furthermore, each contributor will have permission to organize an event in their own city.
For further information and / or collaboration please get in touch with us:

Facebook: Associazione IL CLUB DI MILANO
Twitter: @ilclubdimilano
Web site: www.ilclubdimilano.org
email: ilclubdimilano@gmail.com
* Artworks that have been conserved in the Library forever, and have always attracted art enthusiasts from all over the world.The works by Leonardo da Vinci conservedin the Library are the Codex Atlanticus, a unique and large work (the largest known work by Leonardo, 64,5 x 43,5 cm, 1119 sheets of paper, now consultable singularly and exhibited on rotation in the Pinacoteca, until 2015), and the Portrait of a musician (oil on canvas, 44,7x32 cm, dating back to circa 1485). The impact of this painting is comparable to that of the Gioconda.
The Cartoon for the fresco (in the Vatican Rooms) of theSchool of Athens (500x770 cm) by Raphael, a very large and beautiful work, never exhibited outside the Milanese Pinacoteca since its acquisition by Federico. This is perhaps the only work in such large dimensions created by Raphael alone. A marvel amongst marvels, one of humanity's great masterpieces.
The library also conserves the Basket of fruit by Michelangelo Merisi da Caravaggio (1599, oil on canvas, 31x47cm), another of humanity's greatest artworks.
Other important works featured in the museum are those by: Titian, Brueghel, Botticelli, Bramantino, Luini, Morazzone, etc.
Furthermore visitors may view many other works of absolute importance, ones that difficultly they will be able to observe in other contexts, due to the delicacy of their transportation and their immense value.
For those interested in ancient codes, and those wishing to view them for the first time and in the only location they are conserved in, the Library includes the most ancient and precious written masterpieces from all five continents.
In our Library, everybody may find things he/she has never seen and could not even imagine exist.